The purpose of this short post is to review my progress as a soaring pilot in 2019 and to lay out some objectives and aspirational goals for 2020.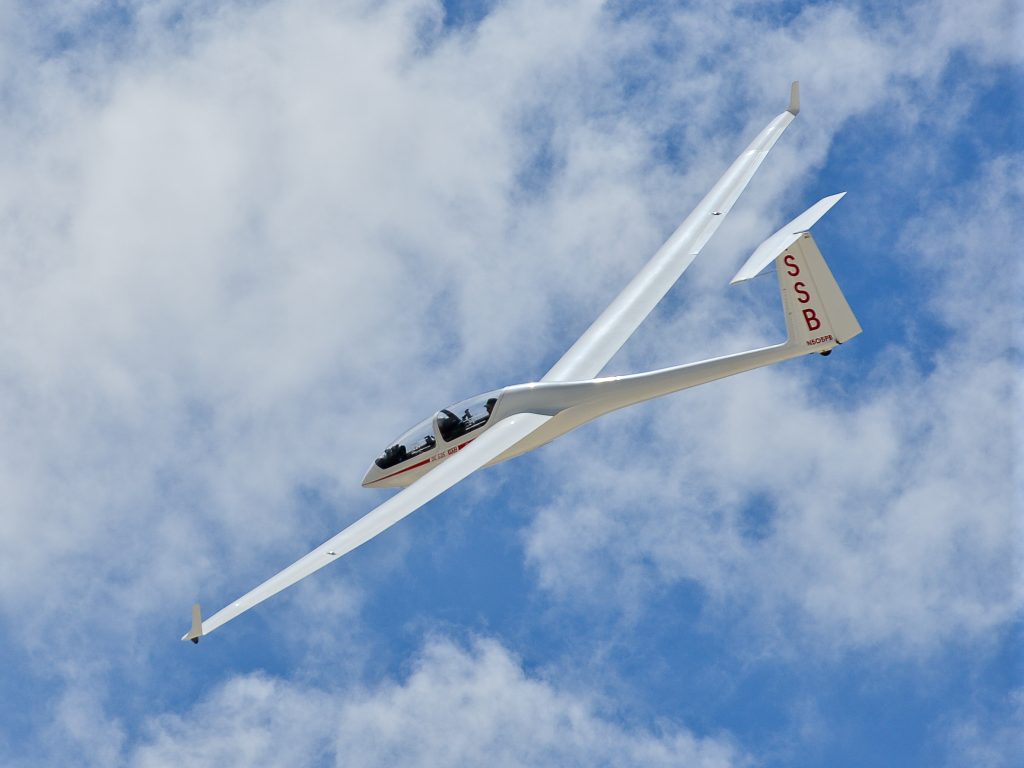 My Progress in 2019
Basic Stats
39 glider flights (12 in DG 505, 27 in Discus CS)
120 glider hours (my new total is 319 hours)
My average flight duration was just over three hours.  My longest flight was 7 hours and 14 minutes. 9 of my flights were longer than 5 hours.
Soaring sites: KBDU (Boulder) and U14 (Nephi)
Badges and Certificates
I got one step closer to attaining my Diamond Badge by completing Diamond Distance (a pre-declared 500km flight) on my 6th attempt (the only component missing is Diamond Altitude, i.e. a 5,000 meter altitude gain upon release from tow).
Upgraded from private pilot to commercial pilot by obtaining my commercial pilot certificate.
OLC Results
I flew on 8 out of 19 OLC Speed League weekends and finished six times among the top three pilots flying for the Soaring Society of Boulder. These six scores were (beginning with the most recent): 1/9 (first out of nine contenders); 3/9; 2/8; 3/8; 2/5; and 3/4.
Speed League Championship: worldwide I finished the year among the top 1000 pilots for the OLC Speed League (rank #942 out of 10,830 participating pilots). In the United States I came in at rank #122 out of 756 participating pilots and in Boulder I ranked #11 out of 37 participating pilots.
OLC Plus Championship: worldwide I achieved rank #1,357 out of 14,087 participating pilots. In the United States I came in at rank #71 out of 1,043 participating pilots and in Boulder I ranked #6 out of 46 participating pilots.
Contest Preparation
To prepare for future soaring contests I attended the OLC camp in Nephi in June/July of 2019.
I conducted extensive research into understanding terrain, weather, and land-out areas at the locations where I will be flying my first contests (Montague, Nephi).
Before the soaring season I participated in a few soaring contests on Condor, which I find to be an excellent practice tool.
Safety and Risk Management
My Soaring Goals for 2020
Stay safe by always heeding my own advice.
Move up to flapped gliders, fly with water ballast, and learn to responsibly use an engine.
Have fun flying my first soaring contests (I'm signed up for the 2-seater Nationals in Montague, CA; and the Region 9 Sports Class in Nephi, UT). My goal is to complete all tasks provided that I can do so without taking any safety risks. (My position on the score sheet is secondary given that these are my first contests.)
Contribute to my club's OLC Speed League results by scoring among the top three Boulder pilots on 10 or more Speed League weekends. My stretch goal for the OLC Speed League is to score among the top 5 Boulder pilots and among the top 50 US pilots overall.
Complete a flight of more than 750km. My stretch goal is 1000km.
See goal #1.