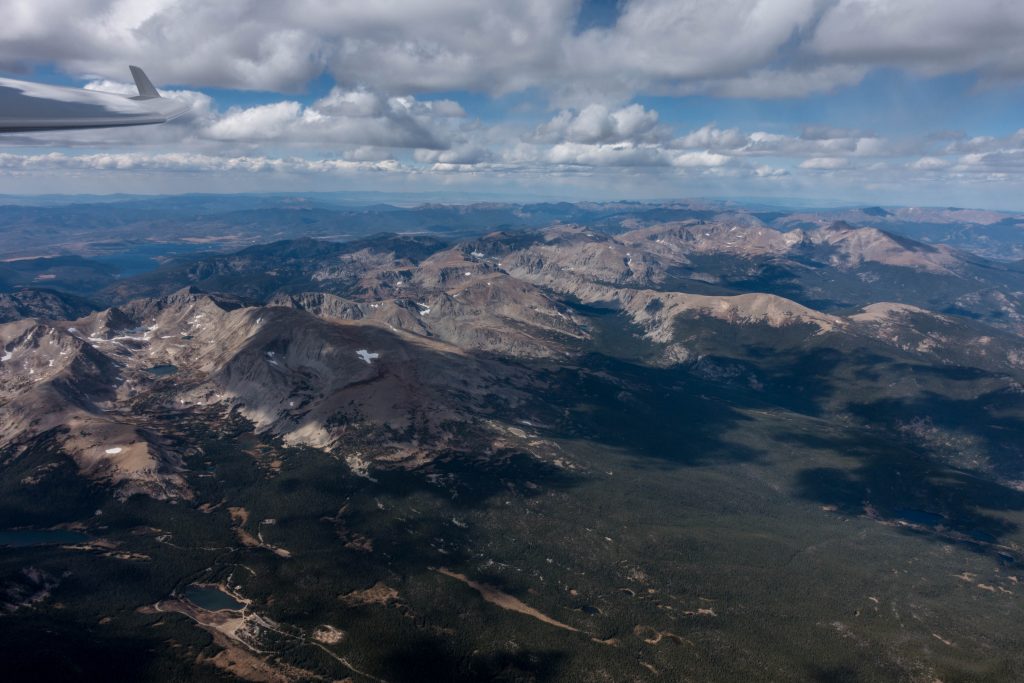 This past Wednesday was a great fall soaring day.  Initially I struggled off tow for a while, but once I got up above the inversion I had a great and easy flight in strong convergence and thermal lift along the Front Range, covering 350km in about 3 hours.  Cloud bases were around 20,000 feet and the best thermals produced climb rates of up to 10 kts average.  Not bad for October!
This was before the cold front arrived.  I had not expected it until late in the evening but luckily I could see it coming just as I was planning to return to Boulder: the wind had been blowing from the southwest all day when I noticed a wall of dust rapidly moving in the opposite direction.  When I first spotted it, I was flying over the foothills west of the field, and the front was just north of Longmont heading south.  I accelerated my descent and landed safely in completely calm conditions.  10 minutes later the wind kicked up sharply and the temperature began to plummet.
CX wasn't so lucky.  He arrived back in Boulder about 30 minutes after the front moved in.  Strong gusty winds were blowing from the north.  AWOS reported 20 kts on the ground, gusting to 31.  Boulder only has an east-west runway so CX was faced with a cross-wind landing in very challenging conditions.
Here's what it looked like from the ground:
This was perfectly executed.  Well done!  (The video quality is not great but it's definitely worth watching.) Note how he pulled right to his normal parking position 🙂
I also downloaded CX's flight trace and took a closer look at the landing pattern.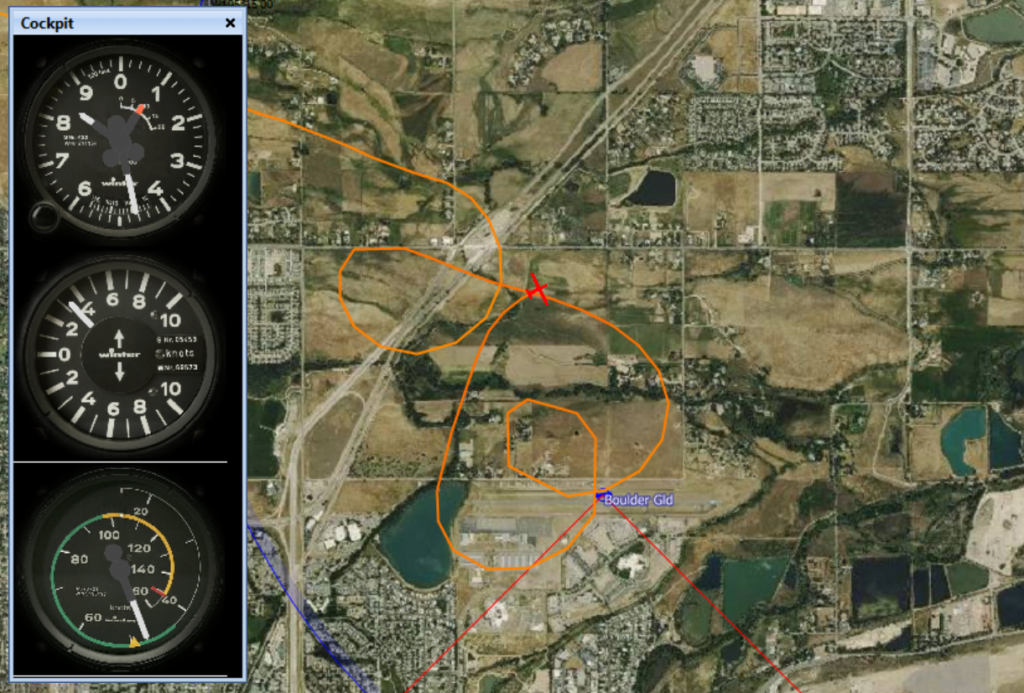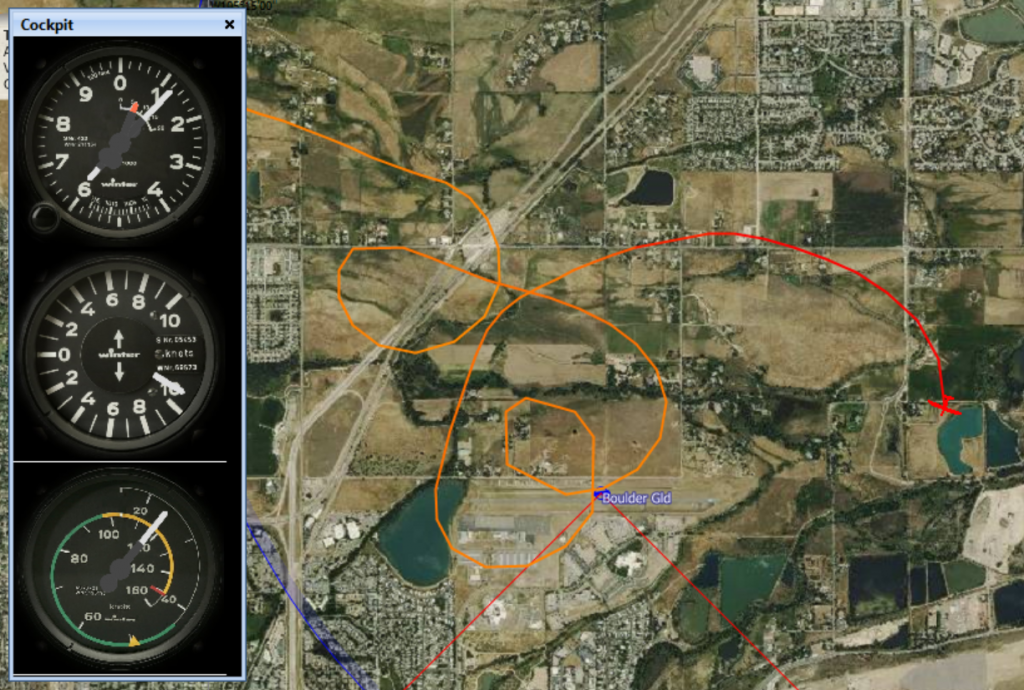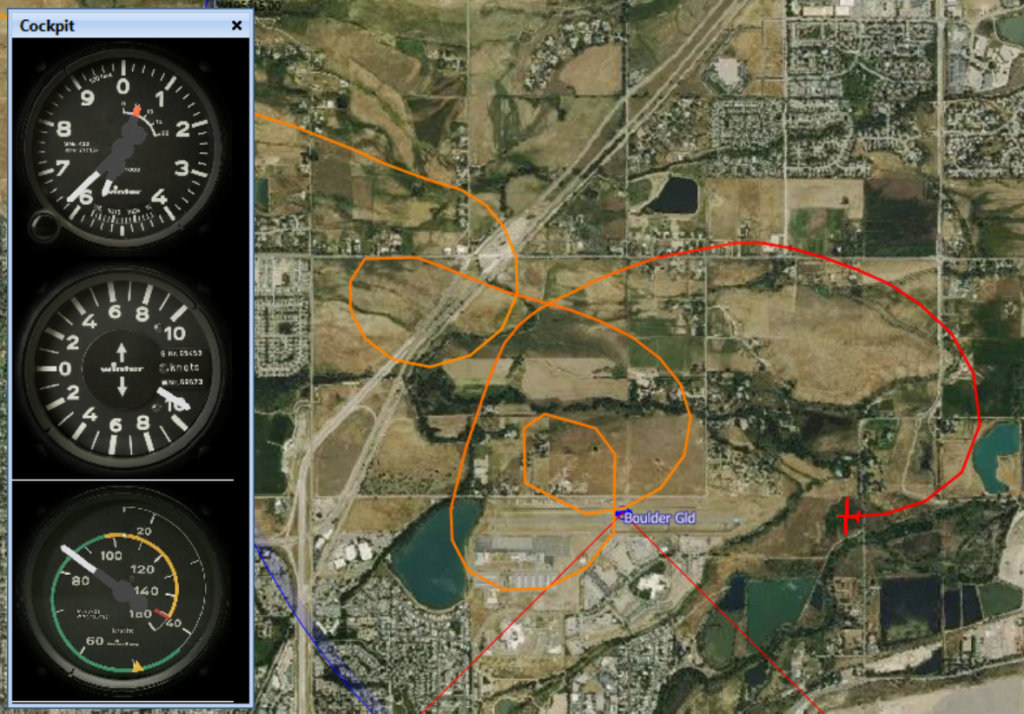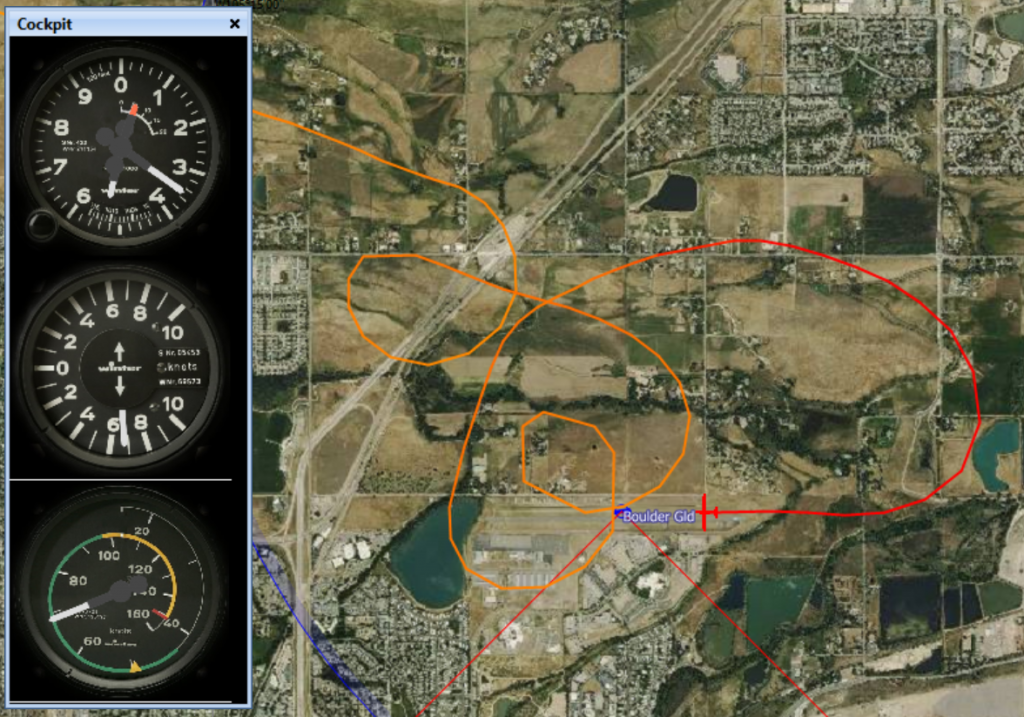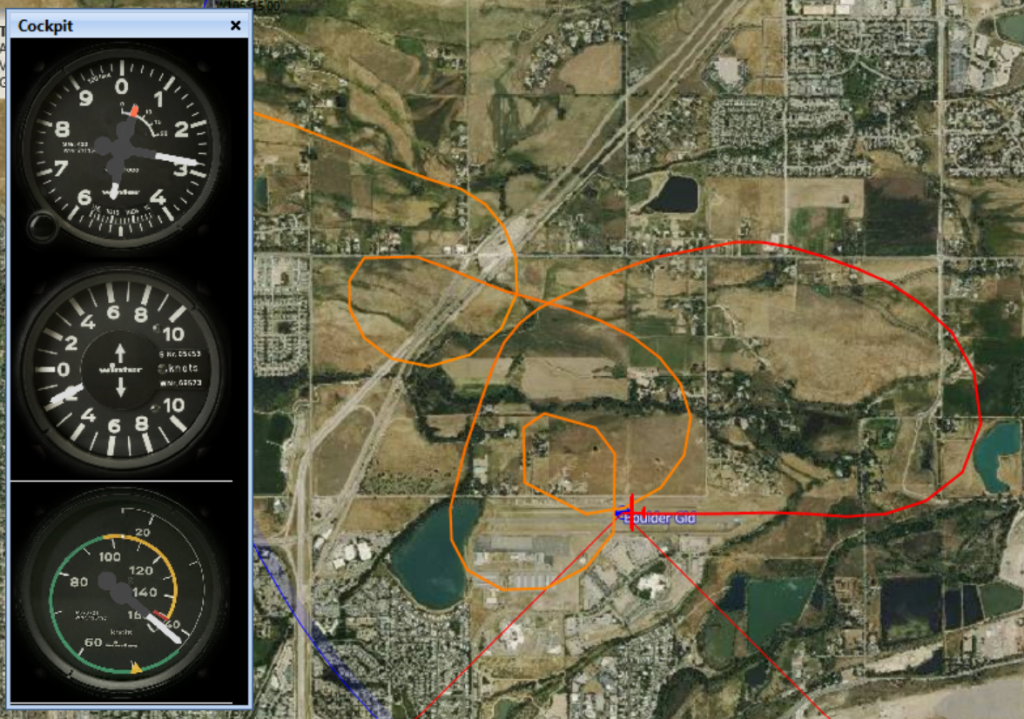 PS: The pilot is one of the most experienced cross-country pilots in the United States.  In the video, the landing looked almost like a non-event.  This impression is amplified by the fact that he was able to roll right up to his normal parking spot, stopping precisely where he intended to (and where he always does).  The flight trace, however, tells a very different story and illustrates very well how unusual and challenging the conditions were. Most importantly, it shows the mitigating actions that CX took to minimize the risks associated with these conditions (much higher pattern entry, much wider pattern, much higher airspeed, always keeping the upwind wing slightly lower, choice of runway and touchdown point).