Last week we flew over the Five "Local" 14ers:
Longs Peak
Torrey's Peak
Gray's Peak
Mt Bierstadt
Mt Evans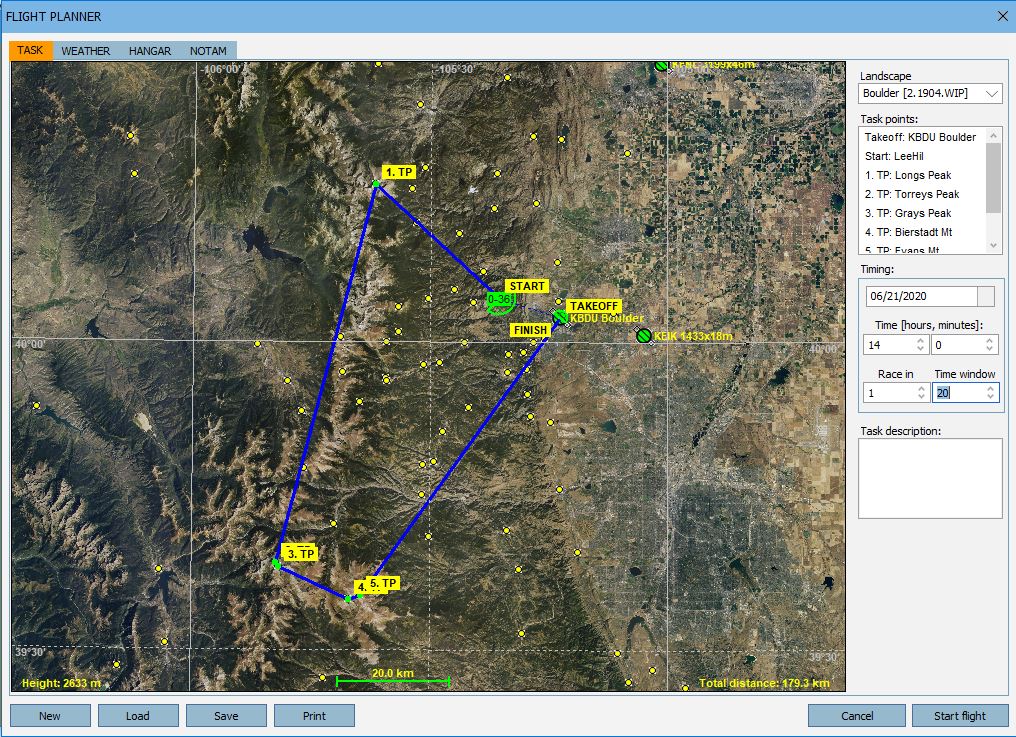 The results are here.
Anyone who wants to fly (or re-fly) the task can download the flight plan here.
The briefing for the entire series of the Virtual 14er Safari Cup is here.