by Armand Charbonneau
Jostein Dosen is a member of the Soaring Society of Boulder who flew with SSB during 2017.  He arranged a glider flight for me in Norway.   It was late April 2018.
The club Jostein belongs to is OS.  Their gliderport is located near Bergen in the southwest part of the country.  Most of the land is close to sea level with fjords surrounding the numerous mountains.  This county is beautiful.
There was no tow pilot available except for Jostein.  He arranged for me to fly with Jo Inge Bjoro while Jostein flew the tug.   We flew the club's beautiful sustainer enabled Duo Discus.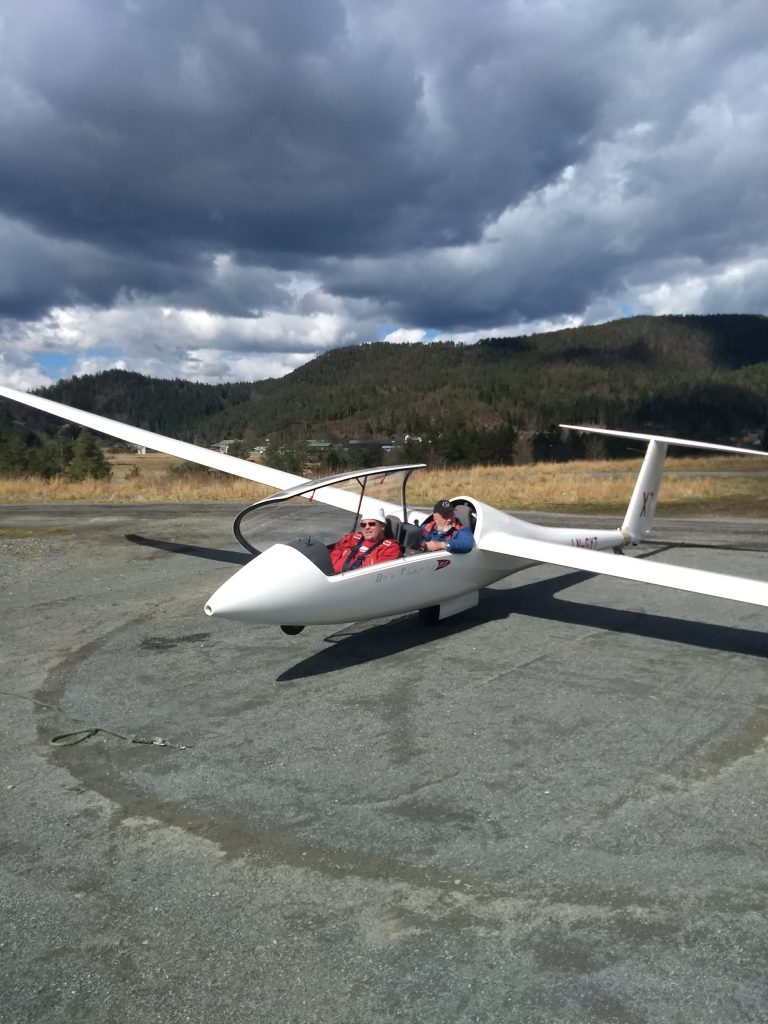 Launches involve towing out between two mountains.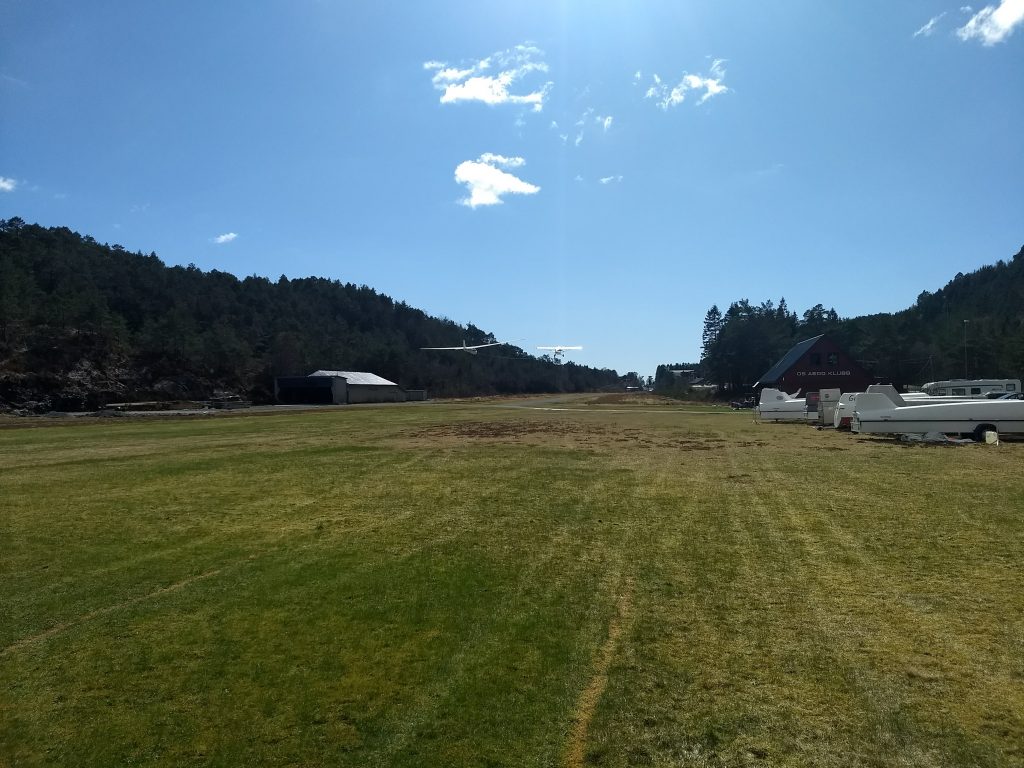 After clearing mountains on both sides of the takeoff path, Jo handed me the controls for tow.   After releasing and turning right, I was informed the glider turns left in Norway.   Jostein later told me he was watching for a USA style release and turned left.   Thermalling in this region involves being close to mountains.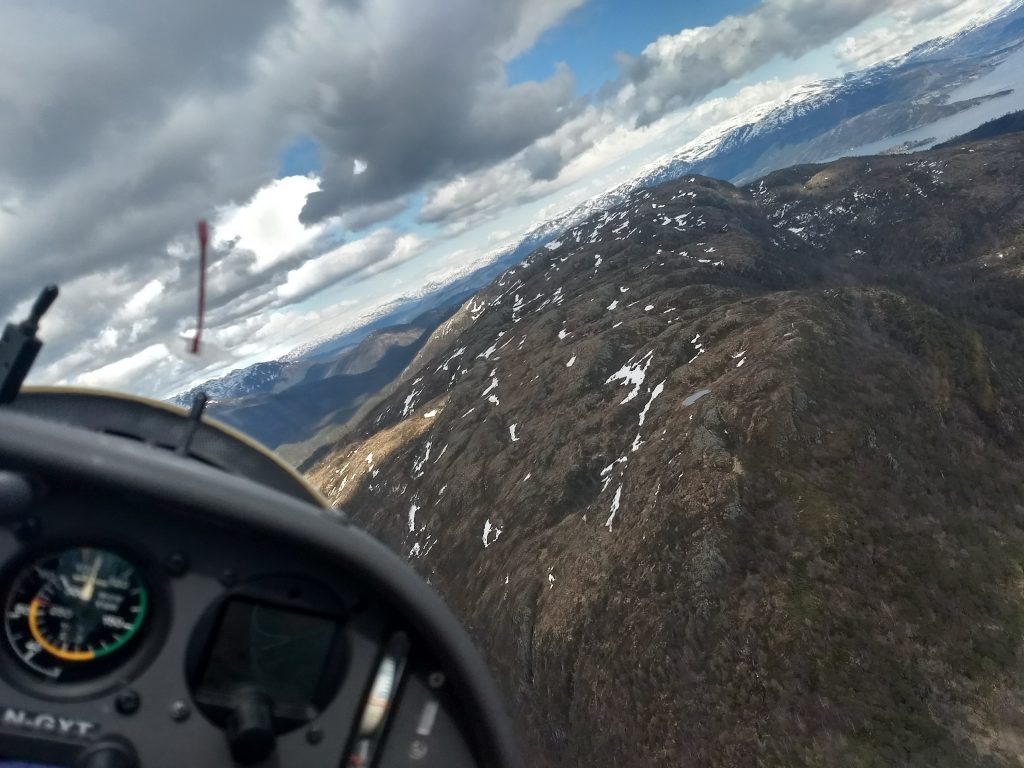 There was weak lift in a lot of different places around this beautiful country.   Jo navigated the Duo around various sides of mountains to find thermal and/or ridge lift.  Staying in lift took constant attention.  We stayed low but always found some air moving up.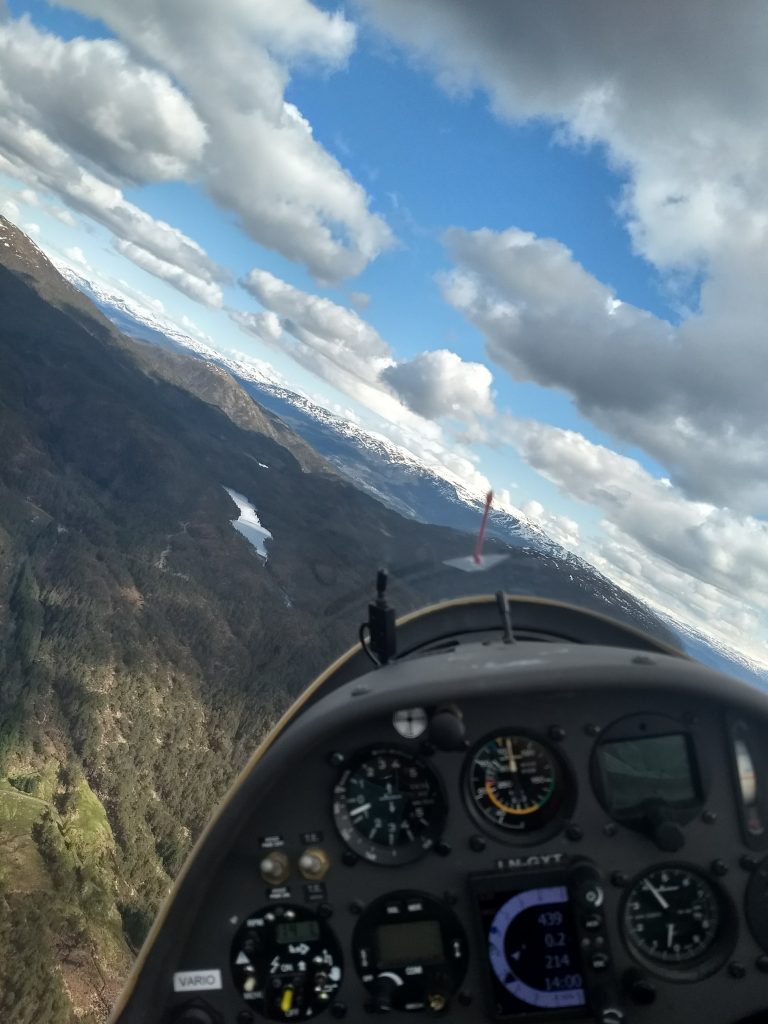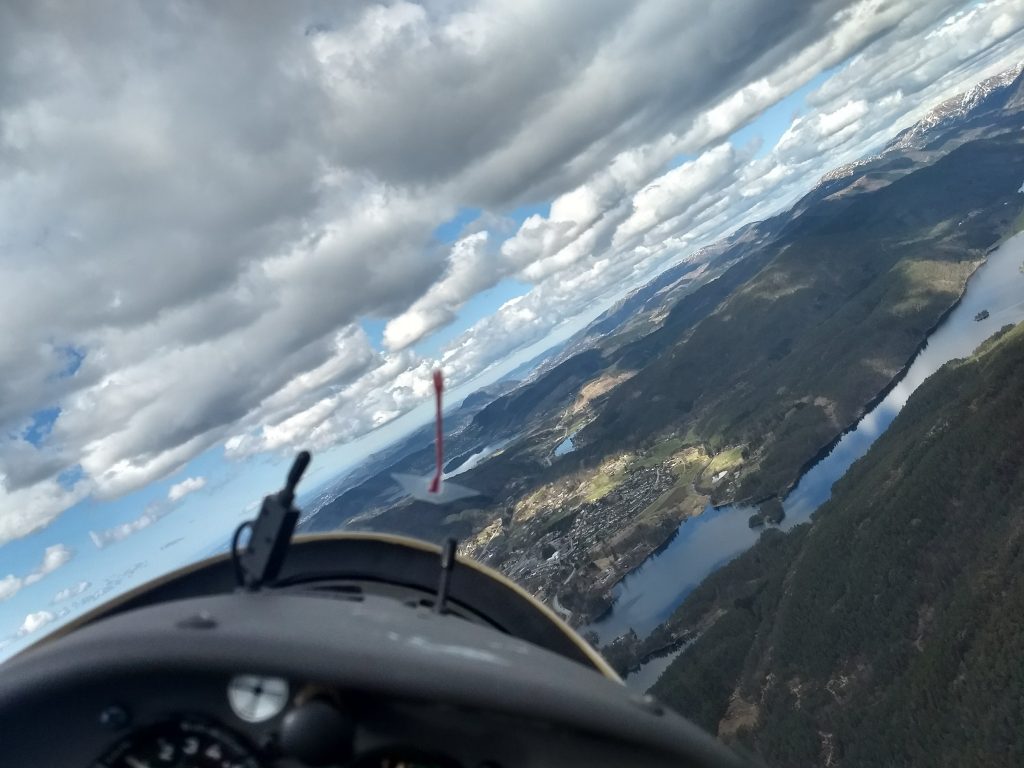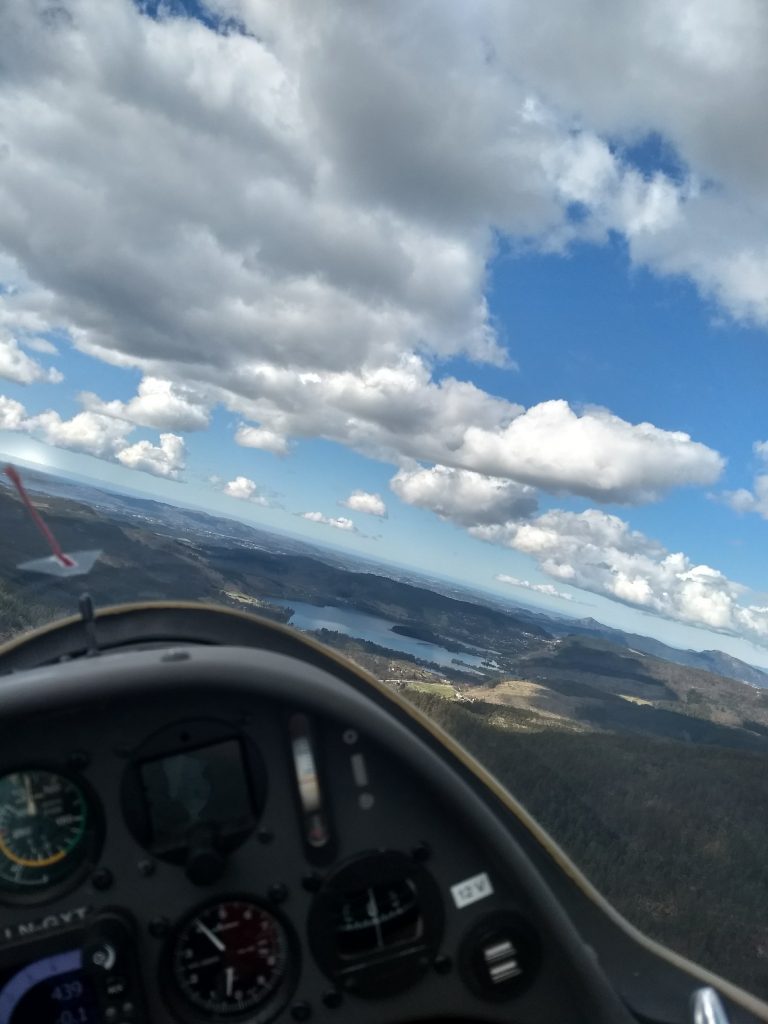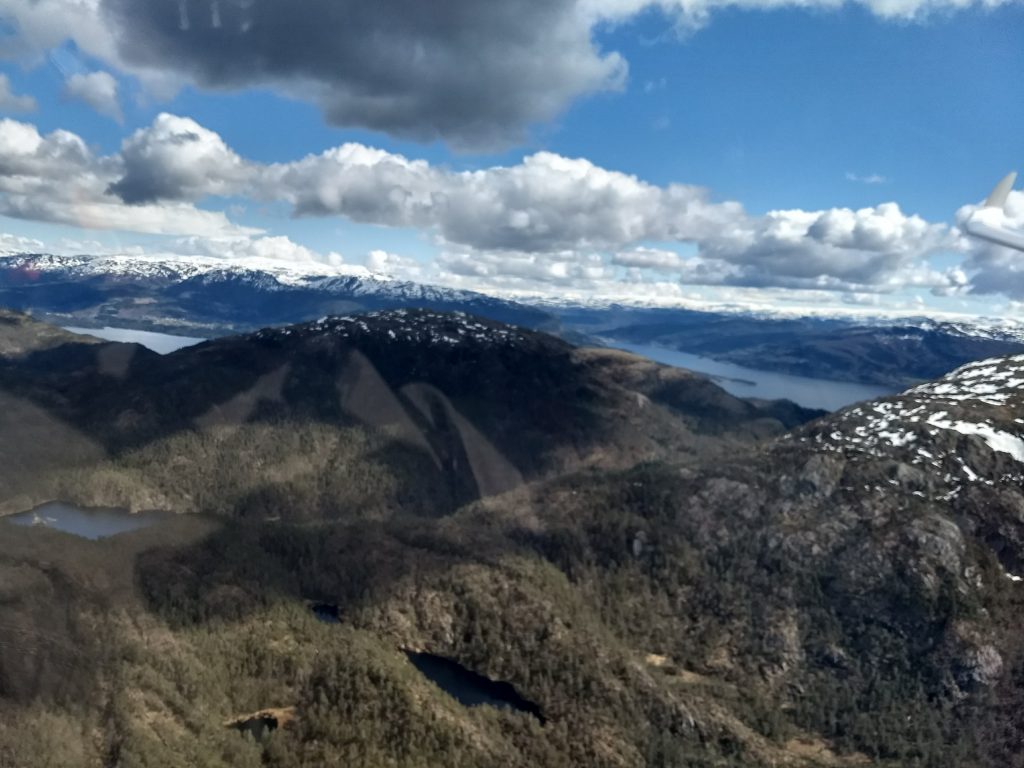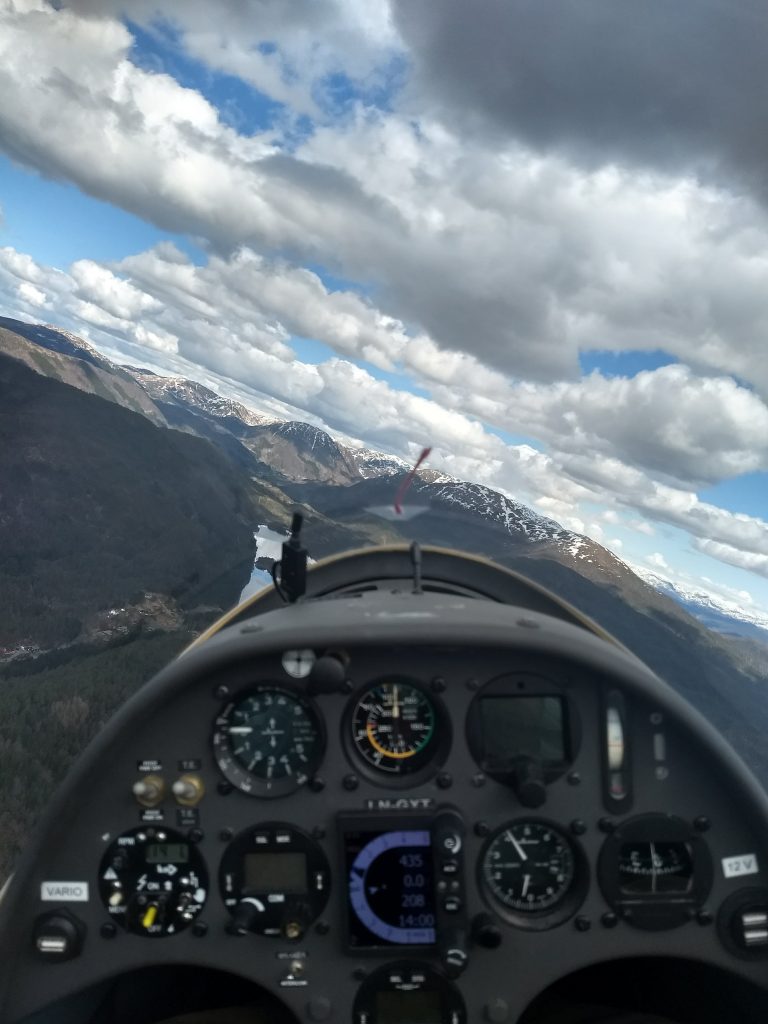 This field is the only place to land out.   In the winter, the frozen lakes are available for land outs.  Of course the fjords have open water year round.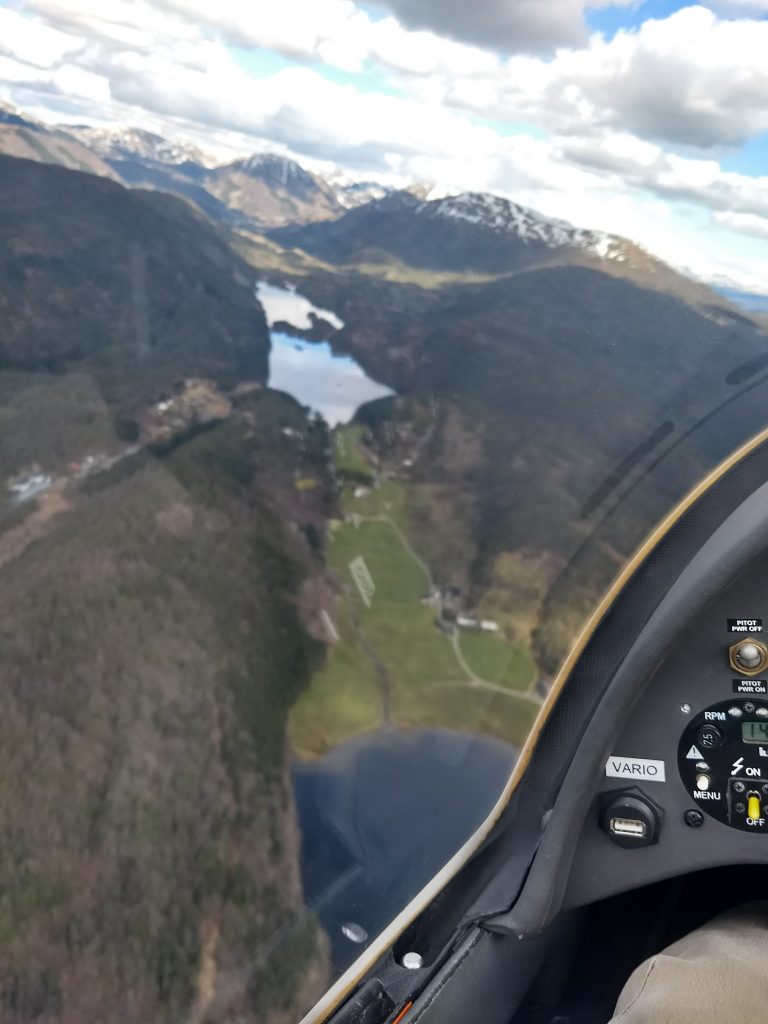 We sank below the top of most of the mountains and agreed to head back to the gliderport.  I pointed the glider nose back in the direction of the airport, but could not see it.  Jo calmly said it is on the other side of the mountain up ahead.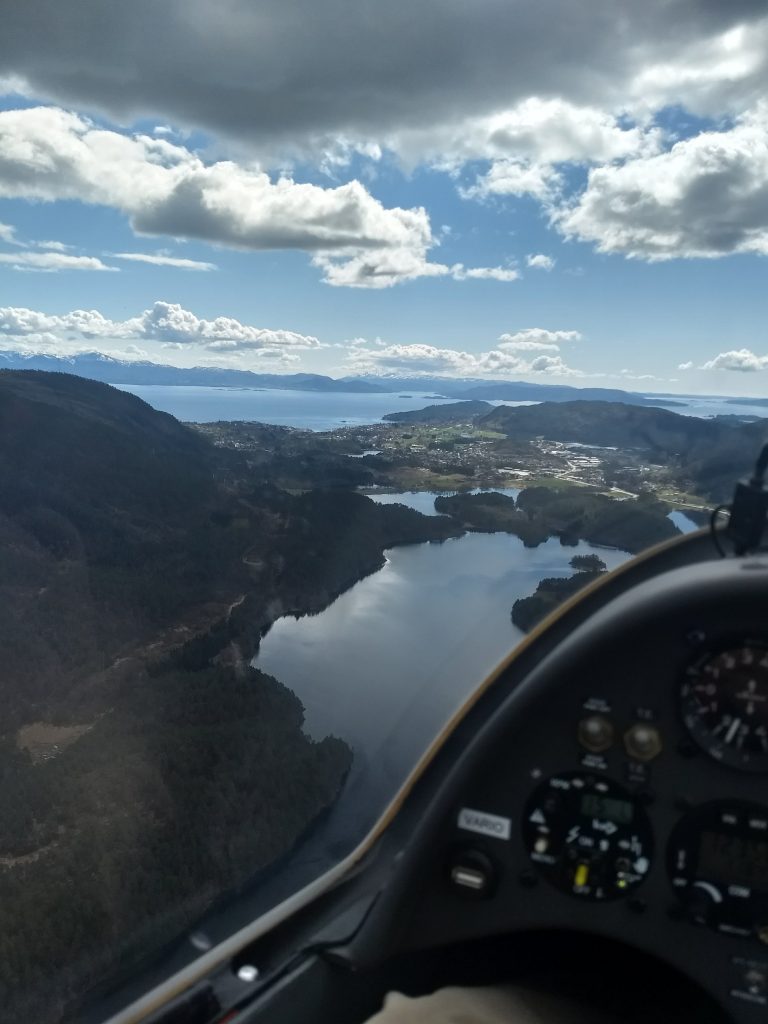 After rounding the mountain, the airport came into view.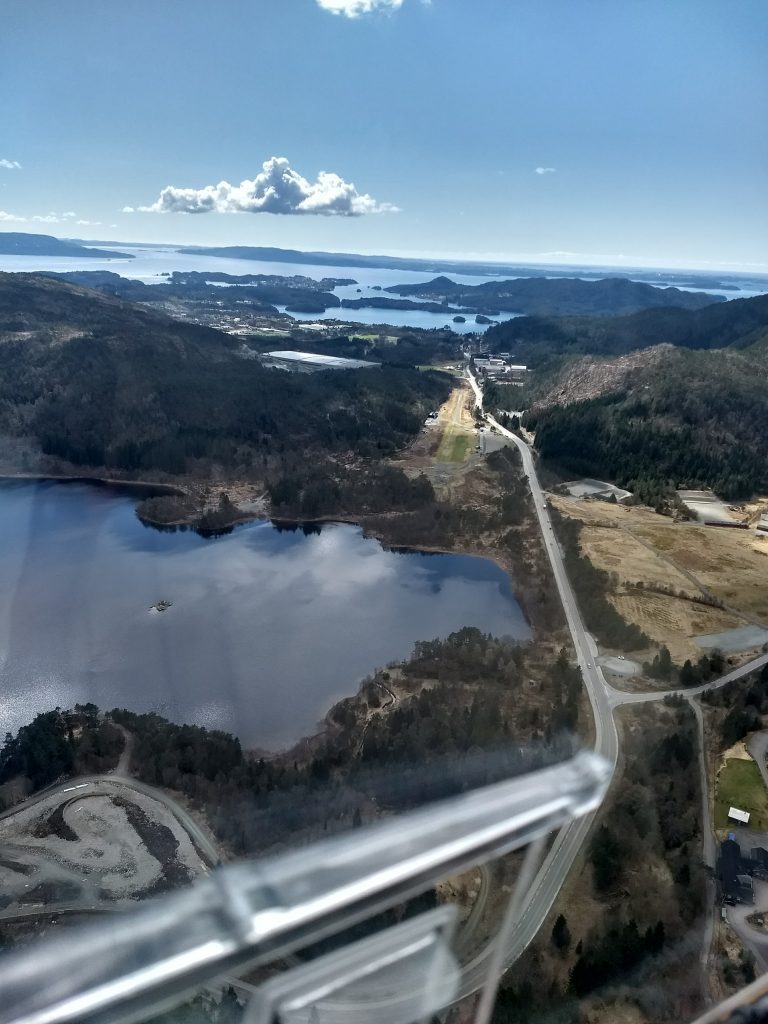 Suddenly I found a solid thermal and the Duo was climbing at 3 m/s (6kts).  Jo had me break off the climb as we approached 600 meters.  Controlled airspace starts low here due to approaches into Bergen.
Back on the ground we had a snack and talked soaring with club members.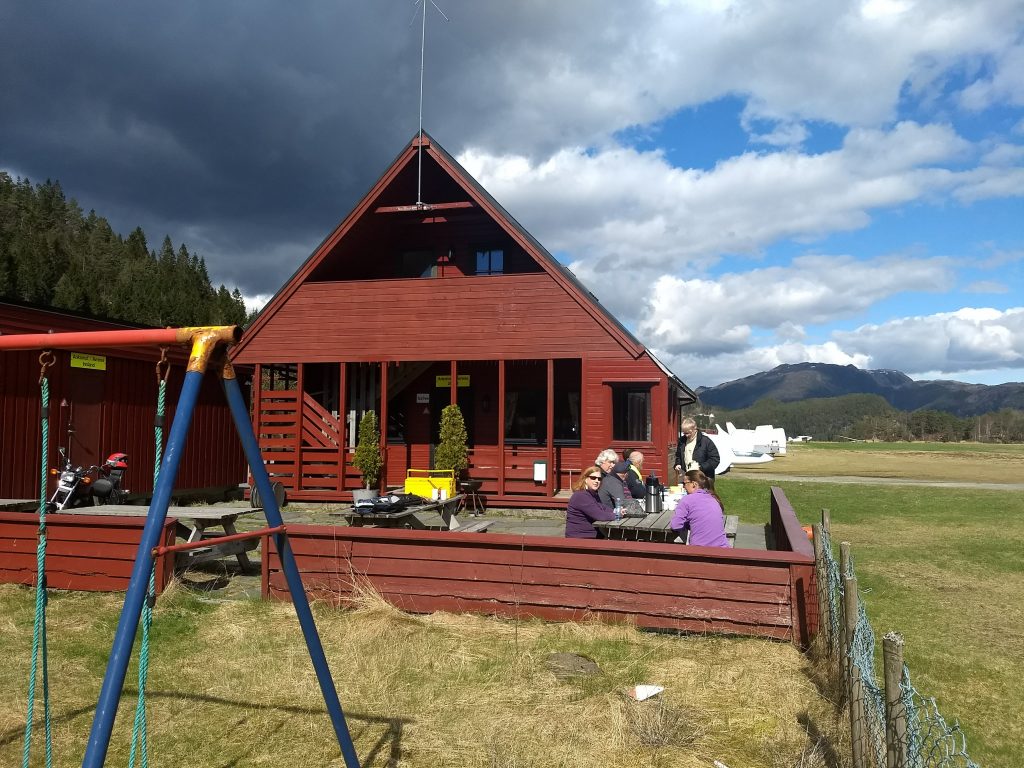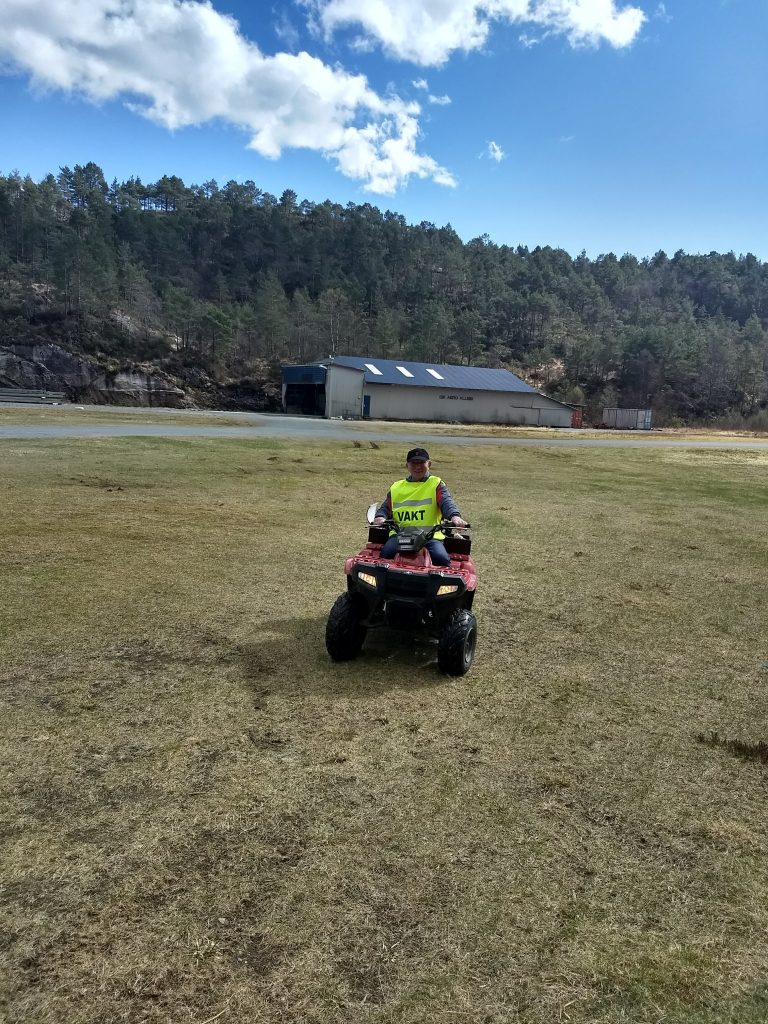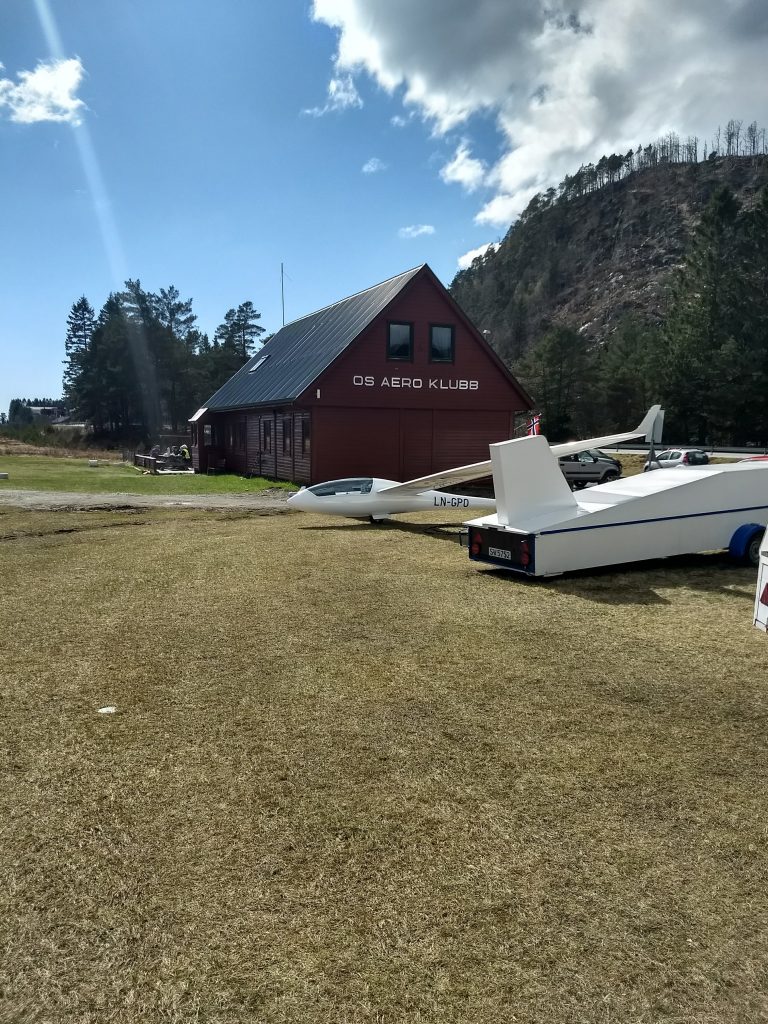 Many thanks to Jostein Dosen and Jo Inge Bjoro for taking me soaring in beautiful Norway.